Remote services are now an integral part of most IT strategies – but requirements can be as diverse as your organization itself. To help you understand your options, we've collated a few different solutions – from free apps for lone workers, to scalable software for small and growing businesses.
The pandemic has accelerated an already-exponential trend towards remote working. Studies show that eight out of 10 organizations implemented a work-from-home model due to the pandemic, and two out of three plan to keep this in place permanently or for the long-term.
As 'work' no longer remains restricted to cubicles or corporate desktops, there's been a growing use of remote services that provide manageability, flexibility, and accessibility to people working remotely – via mobile and remote devices. Accordingly, the global remote desktop software market is projected to reach USD 4.69 billion by 2027 from USD 1.53 billion in 2019 – exhibiting a CAGR of 15.1% during the forecast period.
So if a VPN isn't practical and you need remote access, but your organization hasn't quite made the leap to an enterprise VDI, RDS or DaaS – then look no further...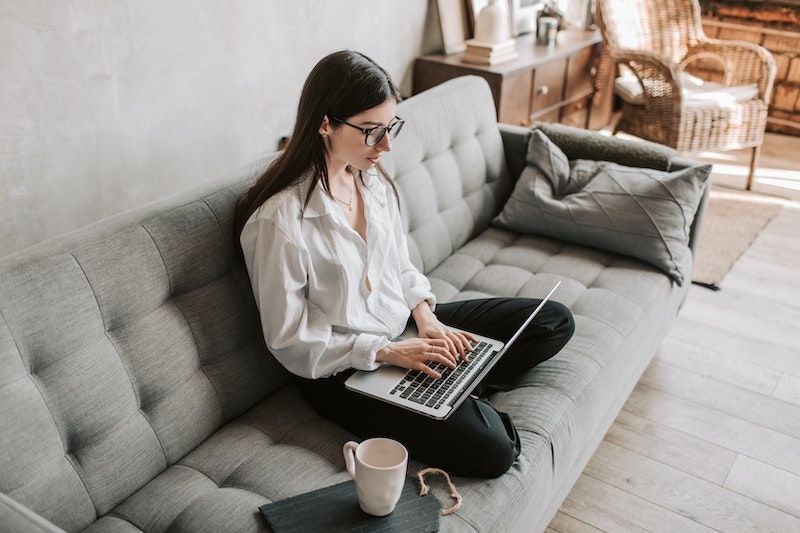 Free apps
If you don't want to fiddle with software or spend on subscriptions, Chrome Remote Desktop is a free option that runs through a Google Chrome browser. Available on Windows, Mac, Linux, iOS, and Android devices, this remote access program is straightforward, easy-to-access, and can be used on any device that supports the Chrome browser.
Chrome Remote Desktop is a browser extension on desktops, with apps available for iOS and Android. While it's limited when compared to some of the paid options but is a great choice for personal use, especially for someone already using Chrome for everything else and just needing some occasional remote desktop functionality.
Microsoft Remote Desktop - connect personal devices to your Windows machine
Microsoft Remote Desktop is the free, functional, and most widely used remote desktop solution. Download the app and connect your devices to easily take control of your PC from anywhere, including streaming audio and video – it's that simple. If you have a lot of digital movies on your computer, this is by far the best choice for you.
Microsoft Remote Desktop is available on Windows PCs, Mac, Xbox One, and mobile devices. Impressively, the mobile version also supports audio and video streaming as well as touch gestures, making your iPad or smartphone a windows device – free of charge.
Flexible apps
RemotePC - popular with business users
RemotePC is hugely popular and has consistently been the highest-rated remote desktop software year after year because it's:
feature-rich
affordable
secure
easy to get started with, whether you're an individual or part of an enterprise
scalable – with the power to connect large numbers of devices
RemotePC uses cloud technology to deliver the best remote access solutions through web applications, native desktops, and mobile apps. It doesn't require any special software. Users have the liberty to choose their browser of choice to access their computer system. Users can also get one-time access to a device – a welcome and easy security feature.
RemotePC supports Windows, macOS, and Linux which allows users to access a myriad of devices. It also supports Android and iOS, and includes collaboration features such as voice chat.
Zoho Assist - free software for all-round remote desktop access
Geared towards IT professionals, cloud-based Zoho Assist, offers a limited free version, as well as various paid versions that enables scheduling of remote support sessions, voice, and video chat as well as screen sharing. It's a widely-used solution for freelance IT specialists which lets users navigate through multiple monitors, file share, and reboot and reconnect the desktop.
Zoho Assist receives a lot of praise in tech circles because it enables users to access almost any device – providing specialized remote support and unattended access plans designed to streamline workflow processes. Zoho Assist is protected by some solid security integrations – making it a great choice for those working with sensitive data.
More advanced features are available for enterprise needs with higher-end plans. and businesses can request a 14-day commercial trial before signing up for a license.
Premium apps
TeamViewer - for cross-platform compatibility
Similarly to RemotePC, TeamViewer includes features including file-sharing, built-in video conferencing, and permanent access to unattended devices – at a premium price. Known for its solid cross-platform compatibility, the software enables remote access to and from computers, network machines, mobile devices, and more. It also comes with IoT device compatibility.
TeamViewer is also suitable for IT maintenance or anyone who can't go to the office for a while – for example, if you have a team working remotely who  need to participate in a lot of conferences, TeamViewer offers a solid alternative to Zoom.
Like RemotePC, it supports Windows, Linux, macOS, Android, and iOS – also enabling Windows and macOS devices to print items remotely. While a free version of TeamViewer is available for personal/non-commercial users, businesses and other commercial users need to upgrade to a paid subscription.
Another solution aimed at IT professionals (including MSPs and helpdesk technicians), Remote Desktop Manager is compatible with both Android and iOS devices, offers scalable solutions for large businesses and that comes with a selection of impressive security features as well as custom enterprise-level solutions and bolt-on features – with sliding pricing that goes all the way up to enterprise-scale solutions.
Splashtop - powerful remote desktop with robust pricing options
Splashtop is versatile, flexible, user-friendly and loaded with features and security options. Compatible with most common operating systems, including Mac, Windows, iOS, and Android, Splashtop offers targeted packages such as Business Access – their entry-level subscription – Remote Support – an endpoint management software – and Splashtop SOS – which is specifically designed for IT and service providers. With SOS, users get access to an unlimited number of desktops – plus, all other features included in the Business Access option.
Enterprise-level security – virtual and remote desktop services
The solutions we've covered above enable individuals or teams to remotely access a physical PC, but larger organizations prioritizing cost-saving, security, compliance and performance – or a combination of all four – likely have a remote or virtual desktop strategy in place.
This involves multiple users accessing a virtualized desktop, complete with a small level of customization, on a low-powered, personal or portable local device (such as a laptop) while applications run in a data center or cloud. Although there are subtle differences between remote desktop services (RDS) , virtual desktop infrastructure (VDI) and desktop-as-a-service (DaaS), the solutions below can all be load balanced for high availability and scalability – to ensure accessibility and high performance at all times, and for unexpected, or fluctuating numbers of users.
For more information, check out our application pages for:
Share this post