So we had a fun weekend - and yes we played a little April fool...Well, it started as an April Fool. We've left the original blog below just so you can have a read if you missed it over the weekend.
Funnily enough, what started as a coffee break discussion at the Loadbalancer.org HQ, between a few of our Support Engineers, Business Development and marketing people, our little April Fool was meant just to be for fun, but actually our development team have been playing and have managed to get Voice Activated Load balancing to actually work.
Now we're sorry to disappoint you, but this won't be adding the Enterprise VAL to our official product listing any time soon. But it just goes to show how far Voice Activation has come, and we have to give our Dev team credit for actually getting this feature to work...
Watch out for our Dev Teams technical blog later in the week - with video footage of the product working and their guide to just how they integrated the Amazon Alexa into our load balancer.
APRIL FOOL ORIGINAL BLOG...JUST FOR FUN
After the recent introduction of Enterprise Ultra to our hardware family, plus the recent software update 8.2.4. We are pleased to finally announce our new Voice Activated Load Balancer - Enterprise VAL.

This new hardware product release, Enterprise VAL will be available to purchase directly from www.loadbalancer.org from April 2017. New features include full integration with the Amazon Alexa API, customizable voice profiling and WAFfle detection. We've a number of customer enquiries for voice control. The technology has come a long way in recent months and we're delighted to be able to integrate this into our load balancers. We're introducing this product to market in April 2017, but based on initial market feedback, we're looking to integrate this across our entire product family later in the year."
Utilizing the Alexa Voice Service (AVS) from Amazon, a cloud-based service that provides APIs to interface with Alexa, Loadbalancer.org have developed capabilities for their load balancer to integrate with AVS, adding functionality for automatic speech recognition (ASR) and natural language integration (NLI) and is able to interpret phrases to make your load balancing experience simple and efficient to use.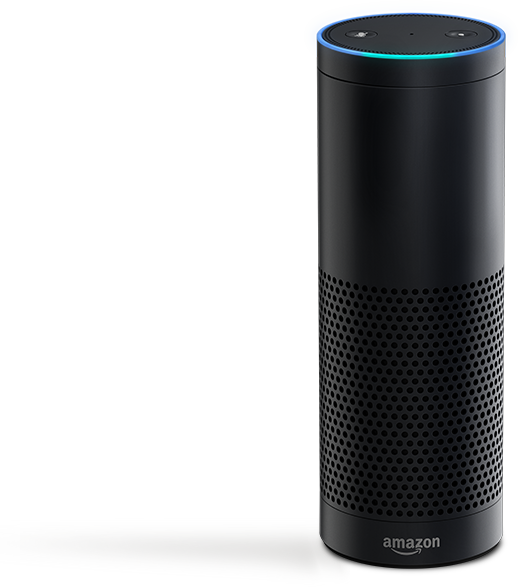 Using Amazon Alexa and the Amazon Echo's far-field microphones, Alexa can respond to voice commands without the use of activation buttons. Simply say the trigger word (either "Alexa," "Echo," "Amazon" or "Computer") followed by what action you want to perform on your load balancer, and the task will be completed.
With the Enterprise VAL, you are no longer restricted to use the interface to manually reset heartbeat or add new VIPs and RIPs. This can all now be controlled via simple voice commands and utilizing Enterprise VAL technology.
Based on the Enterprise MAX, this load balancer is licensed for unlimited clusters and back-end servers, and offers the ultimate combination of price, performance, scalability plus Automatic Speech Recognition (ASR).
Share this post