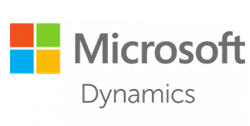 Load balancing Microsoft Dynamics
Microsoft Dynamics is a line of familiar, adaptable enterprise resource planning (ERP) and customer relationship management (CRM) solutions designed to meet almost any business need and help your people make important business decisions confidently. Microsoft Dynamics works like and with familiar Microsoft software easing adoption and reducing the risks in implementing a new solution. These solutions automate and streamline financial, supply chain and business intelligence processes in a way that can help you drive business success.
Recommended Product
Enterprise
R20
Offering performance without limitations, the best-value hardware load balancer on the market supports any environment. Licensed for unlimited throughput, bandwidth and features, upgrading is seamless if your requirements change down the line.

Useful resources
Useful Links
See full deployment guides and manuals