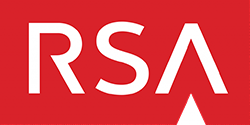 Load balancing RSA Authentication Manager
RSA Authentication Manager is a multi-factor authentication solution that verifies authentication requests and centrally administers authentication policies for enterprise networks. Use Authentication Manager to manage security tokens, users, multiple applications, agents, and resources across physical sites, and to help secure access to network and web-accessible applications, such as SSL-VPNs and web portals. RSA AMX (Authentication Manager Express) is aimed at small to medium size businesses but can also be load balanced in the same way.
Recommended Product
Enterprise
R20
Offering performance without limitations, the best-value hardware load balancer on the market supports any environment. Licensed for unlimited throughput, bandwidth and features, upgrading is seamless if your requirements change down the line.

Useful resources
Blogs