Load balancing Media Asset Management (MAM)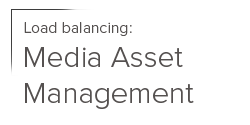 Useful resources
About load balancing Media Asset Management (MAM)
There is an ever growing demand for digital content in today's broadcast industry. This means the increased need to organize, assemble and deliver digital media assets as efficiently as possible.
Digital and Media Asset Management (DAM/MAM) products provide a centralized interface to capture, manage and deliver media assets on demand. This software enables users to centrally manage the ingestion, capture, editing and storage of digital media assets. More advanced features include creation of workflows and order fulfillment.
These system have transformed the content production and distribution ecosystem. They simplify the management of media files and improving team efficiency and collaboration. As the demand for content grows, delivering a reliable and scalable platform is crucial. It must be capable of supporting countless media sources and high numbers of users. If the system fails then any advantages in your workflow are lost.
Key benefits of load balancing
Loadbalancer.org specializes in providing application delivery controllers (ADC). Load balancing Media Asset Management ensures:
optimized performance
resilience (high availability)
scalability
How to load balance Sage Enterpise Management
By clustering your web, application and databases onto multiple servers. Meet the processing, user load and redundancy/failover requirements and allow seamless maintenance.
Load balancing distributes the user connection requests amongst the server clusters. This ensures that your application remains highly available at all times. By leveraging the processing capability of multiple application servers, you can prevent bottlenecks. Ensure that resource intensive tasks such as transcoding don't become delayed or fail altogether. Users want an uninterrupted process that is fast, just works and is future proof.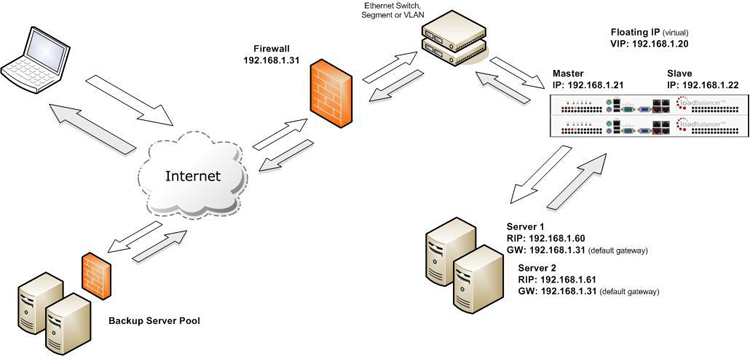 Example MAM deployment illustrating Layer 7 SNAT. Other modes of deployment are available.
A partner you can trust
Specializing in the broadcast and live video events industries, we know just how critical product reliability is for your customers. When serving major TV news broadcasters, sports channels and the world's top video platforms it's imperative that your systems remain highly resilient and your customers have experts on hand should they need them.
We understand the importance of building long-term mutually beneficial business relationships. Our technology partners are considered a direct extension of the Loadbalancer.org team, and we're totally committed to the success of your business.