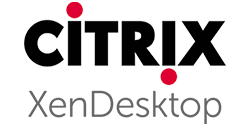 Load balancing Citrix XenDesktop
With XenDesktop, your business is borderless. Give employees the freedom to work from anywhere while cutting IT costs. With industry-leading XenApp built in, XenDesktop can deliver full desktops or just apps to any device.
Recommended Product
Enterprise
R20
Offering performance without limitations, the best-value hardware load balancer on the market supports any environment. Licensed for unlimited throughput, bandwidth and features, upgrading is seamless if your requirements change down the line.