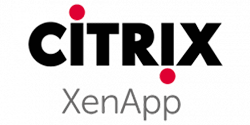 Load balancing Citrix XenApp
Citrix XenApp is the industry-leading solution for virtual application delivery, providing Windows apps to workers on any device, anywhere. By centralizing control with XenApp, you can give your team the freedom of mobility while increasing security and reducing IT costs.
Recommended Product
Enterprise
R20
Offering performance without limitations, the best-value hardware load balancer on the market supports any environment. Licensed for unlimited throughput, bandwidth and features, upgrading is seamless if your requirements change down the line.